About Weilai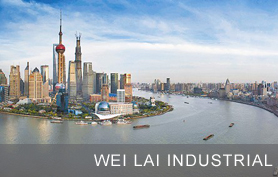 Shanghai Wei Lai Industrial Co., Ltd. was founded and headquartered in Pudong District, Shanghai, China. Wei Lai is an integrative production & marketing company, with license to import and export business. After more than 10 years' development, we have built three manufacturing bases in Eastern China, one production center of crushing and screen equipment in Shanghai, and other two factories of concrete machinery and generator sets in Jiangsu province. We are also a professional procurement & supply chain service provider for construction machinery and mining equipment, experienced general contractor in product configuring, international comprehensive purchasing and after-sale service for construction projects, road surfacing projects and mining projects.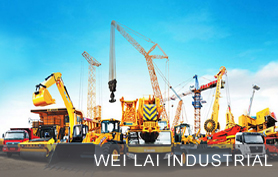 WEI LAI INDUSTRIAL, with experiences in R&D, manufacturing and oversea sales, has established its branches in Hong Kong, Russia, UAE and Peru where local mature sales team and after sale service system were set up with warehouse displaying various products and accessories. With experiences in professional oversea sales and services, and strategic investing alliance of high quality business partners, WEILAI has successfully sold Chinese reputed construction machinery to around 30 countries and clients are distributed in the East Europe, Central Asia, Middle East, Africa, Southeast Asia and South America.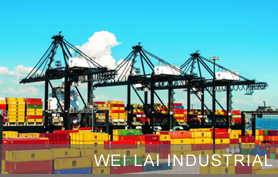 WEI LAI INDUSTRIAL, as a professional procurement &supply chain service provider for construction machinery and mining equipment, is dedicated to providing professional, efficient and customized service, meeting demands of almost all kinds of construction projects over the world. We have been authorized with honor as UN supplier for four continuous years, provided equipment and service, as general contractor, for lots of national government construction projects. We are the standing director of the first Council of Shanghai Chamber of Commerce for Import and Export, and in 2009 made one of the first batch of pilot enterprises in cross-border settlement of RMB in China.

We believe in putting our own benefits together with our customers' benefits in the same boat. Open communication, effective planning and elaborative preparation always commit ourselves to execute and deliver our promises for our customers.

WEI LAI, our commitment for your future success!