Producing Phosphate through Dry Sizing Method Project- Al-Ja
16/09/29
Client
: Ma'aden Phosphate Company MPC
Consultant
: Ma'aden Phosphate Company MPC
Location
: Jalameed site, Arar & Turaif Area, Saudi Arabia.
Status
: Ongoing
Scope
: The aim of the project is establishing and operating for screening, crushing phosphate to produce 4000 ton/day at (-1mm) of the final product (+30% P2O5), loading the product to the trucks , stock piling the screening crushing reject at the designated location and feeding to MPC wet plant. During stages of mining and screening a quality control plan were applied as follow:-
● Drilling RC Bore holes using CDTH 300 drilling rigs at the site at a grid 100 x 100m before Overburden removal, the phosphate layer were sampled each 0.5m and all samples were analyzed and all chemical analysis and bore data will send to MPC to reevaluate the Ore body.
● Our company provides equipped field Lab station with qualified team capable to do all necessary chemical (XRF) and physical analysis.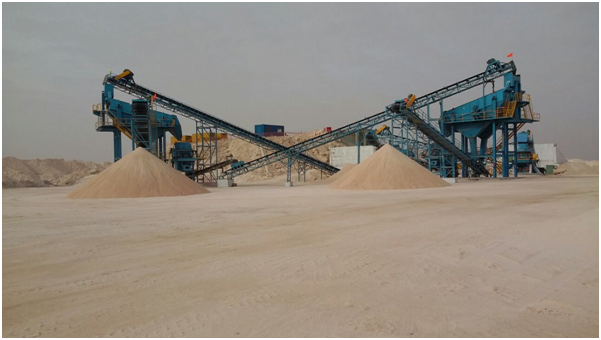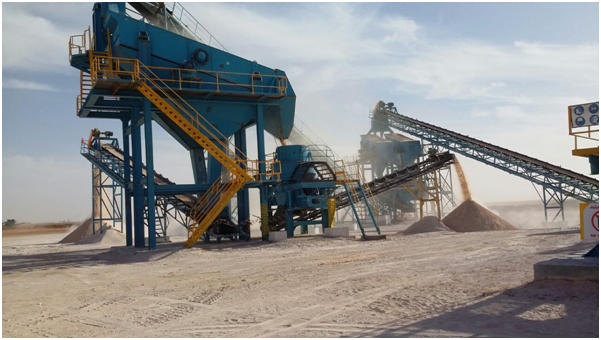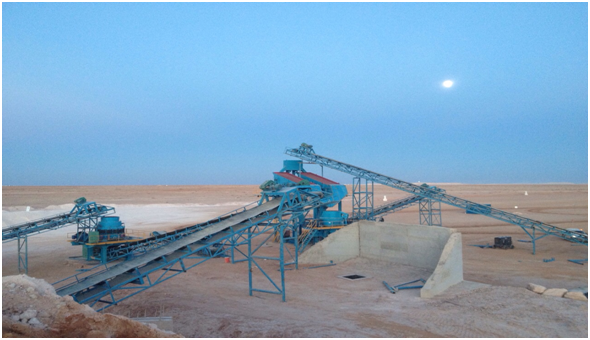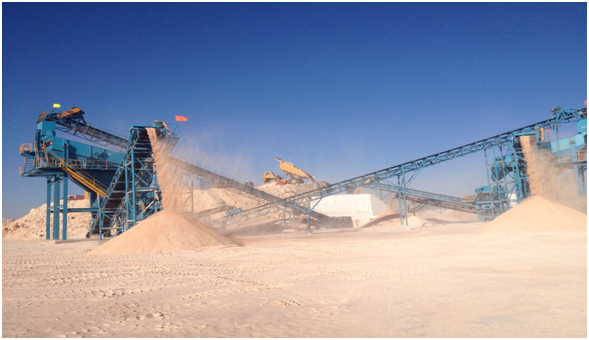 Previous:Null